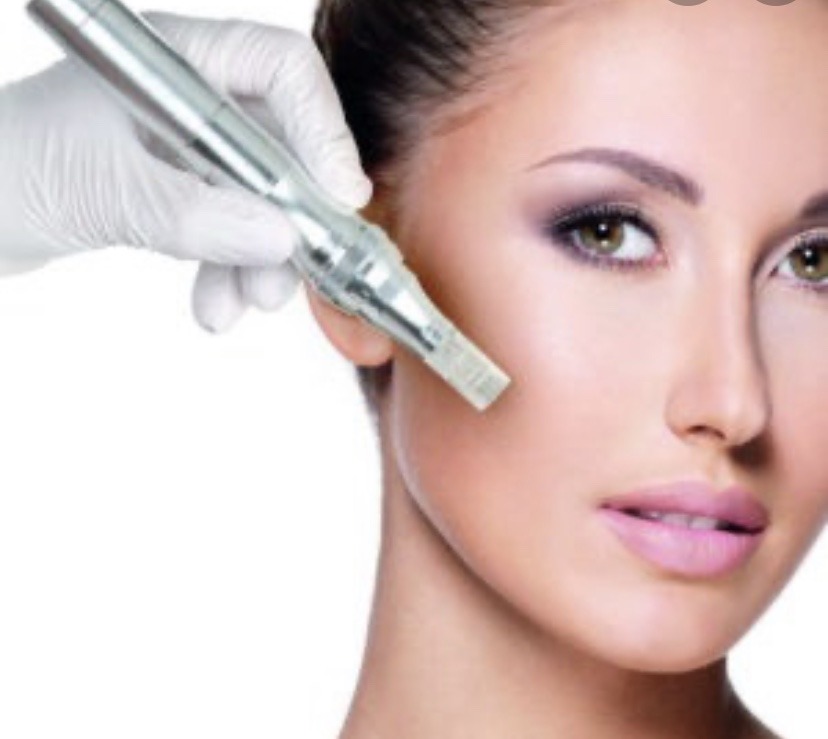 Benefits of Microneedling
Reduced appearance of fine lines and wrinkles

Improved texture and elasticity of the skin

Reduced appearance of scars and stretch marks

Increased collagen production

Reduced appearance of hyperpigmentation and sun damage

Improved absorption and effectiveness of skincare products

Reduced appearance of enlarged pores

Improved overall skin tone and complexion

Safe and minimally invasive procedure

Minimal downtime and recovery
Microneedling is a minimally invasive cosmetic procedure that's used to treat skin concerns via collagen production. Also known as collagen induction therapy, this treatment may help those looking to reduce the appearance of acne scars and stretch marks.
Microneedling involves using a device with tiny needles to puncture the skin. This process creates controlled micro-injuries that stimulate the body's natural healing process, leading to the formation of new collagen and elastin fibers in the skin.

It's also used in certain anti-aging procedures, such as eyelid surgery and sunspots. Microneedling isn't effective for hair loss, despite the possible role of collagen in hair growth.
You may be an ideal candidate for this procedure if you're in good health and have certain skin concerns that haven't responded to home treatments or other types of dermatologic procedures, such as peels.
This may also be a final step before considering cosmetic surgery for anti-aging and other concerns.
Learn more about microneedling and talk to your dermatologist to see if this is the right option for your skin.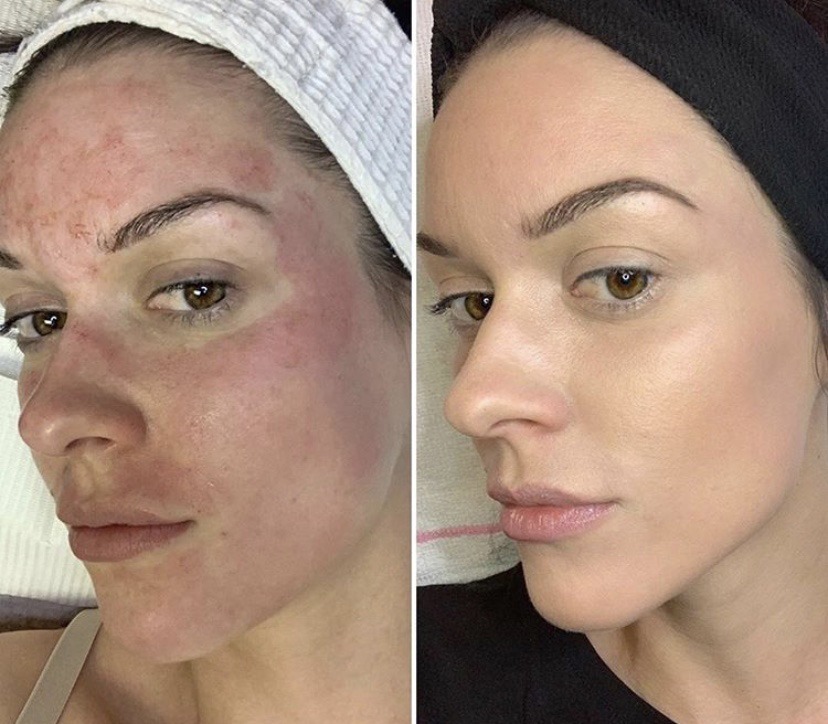 During the microneedling procedure, a numbing cream is applied to the skin to minimize discomfort.

The device is then gently swiped on the skin, creating tiny punctures. After the treatment, the skin may be slightly red and tender, but this will subside within a few hours to a day.

Anyone can be a candidate for microneedling, regardless of age, skin type, or skin color. However, those with active acne or infections should wait until their skin has cleared before getting the treatment.
If you're interested, send us a direct message to schedule an appointment.
Our licensed and experienced estheticians will be happy to answer any questions you have and provide you with personalized recommendations based on your skin type and concerns.
Don't wait to achieve the beautiful, glowing skin you deserve.
About:
• Microneedling is a dermaroller procedure that uses small needles to prick the skin.
• The purpose of treatment is to generate new collagen and skin tissue for smoother, firmer, more toned skin.
• Microneedling is mostly used on the face and may treat various scars, wrinkles, and large pores.
Safety:
• Microneedling is minimally invasive, requiring no downtime.
• It's considered safe for most people who are in overall good health.
• The procedure isn't safe for people who use certain acne medications or for women who are pregnant.
• You'll experience minor redness and irritation for a few days after the procedure.
1 Session: $250
3 Sessions:
$750
(90 min procedure per session)
Stem cell, petite or enzymes are included based on your treatment plan and skin condition
celluma light and V band facial massage is included.
Packages are available for 3-5 sessions, call us for pricing.
– Natalie A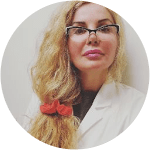 As a professional in the anti aging industry I will like to share that Elmira is very professional and detailed in her work. I highly recommend her services! Very clean, professional and knowledgeable in her expertise. Thank you.
- Natalie A
Sheri Smollen
I would recommend Elmira to everyone, she is a perfectionist with the work she does, she is so Professional and sweet. I love my eyebrows that were done by her and as we speak I am currently trying a procedure that I have never had done before , can't wait for the outcome. When it's complete .
Sheri Smollen
Stephanie Rose
I finally have eyebrows! After plucking them when I was a teenager, they never grew back. I've been painting them in for years. Elmira has given me back time and my appearance. So grateful for her kindness, patience, and skills in making me look beautiful! THANK YOU ELMIRA!!!
Stephanie Rose
Lynn McClintock
Elmira is an artist! I have gotten so many compliments on my brows! She is patient, personable, has great suggestions and is a perfectionist! I highly recommend!
Lynn McClintock
Maria Ruiz
"After endless searching, I finally found Elmira for microblading my eyebrows! Before we did the procedure, she was very informative and knowledgeable with each step and what was going to happen before and after. I felt comfortable and trustworthy with her…"
Maria Ruiz
– Jennifer Peterson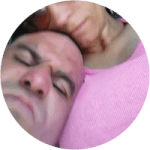 She was wonderful, very sweet. She explained the process completely. I'm looking forward to seeing the final results. Super excited to get married now. I'm finally starting to feel beautiful. Thank you Elmira.
- Jennifer Peterson
Stacy Boitano
I read lots of reviews and decided to give Elmira a shot. I was so scared to get my brows done, since it's on my face!!! When you barely have brows, it's a game changer! Her reviews and before/after photos were incredible. I cannot express how warm and welcoming Elmira is. She makes you feel comfortable, and she goes above and beyond! I have been back for multiple services and have been happy with them all! ❤️
Stacy Boitano
mary jm.super
mary jm.super
Jessica Mayer
I had my eyebrows micro bladed and a facial with Elmira. She did an amazing job. I love my eyebrows and the facial really brightened up my complexion. Not only was I more than satisfied with her services but on top of that she had so many beauty tips that I now incorporate into my self care regime. Do not hesitate to book an appointment with her. She's amazing!!
Jessica Mayer
Cheryl Zeller
Elmira in Westlake Village did a great job on my eyebrows, love how they turned out. She's really nice and her studio is really nice too.
Cheryl Zeller
marcela avila
Agarre un paquete de 5 secciones de microchanneling con Elmira. Me encanto!me dejo la cara tersa,me cerró los poros,me a borrado arrugas alrededor de los ojos y me levanto el párpado y las líneas de expresión en la frente.
Elmira es muy amigable, profesional,puntual y limpia
Yo les recomiendo el tratamiento no se van arrepentir.
Gracias Elmira por tu excelente trabajo.
marcela avila
Vanessa Gurrola
I am blessed to have run into Elmira on Instagram, she did powder brows on my eyebrows about 6 weeks ago and I could not be happier. When I came in to have the service done I was very nervous, but Elmira's expertise put my mind at ease. She gave me some suggestions as to making my eyebrows a little longer than they were (to open me eye up) and a little darker (enhance eye color) I was hesitant at first but agreed. Her advice was spot on it was a minor tuning I did not know I needed. I went to dinner and my friends kept complementing me saying I looked really great and they could not pin point what exactly was different but I just looked enhanced and renewed. My girlfriend laughed and said I looked like I was walking around with a filter on. The bottom line is without Elmira went above and beyond my expectations for my eyebrows and I can not thank her enough. Our next step is to smooth out my crows feet around my eye and treat some hyperpigmentation on my left side of my face which happens a lot in LA because we Commute.
Vanessa Gurrola
Bernadet Yaghobian
Elmira is a fantastic artist. I was very pleased with her work and I highly recommend her to everyone .
Bernadet Yaghobian
Marta Hernandez
She's absolutely amazing at what she does. I'm beyond happy with how my eyebrows turned out!!
Marta Hernandez
Vaydia Edge control
Wow I am super happy with my result. I barely had eyebrows. She made me look natural and gave me exactly what I wanted. I am so pleased. I would highly recommend. Super clean, very professional, very accommodating.
Vaydia Edge control
Camille Castron
This was an incredible experience! Elmira was so welcoming, and her studio is such a relaxing and comfortable environment. Just a few days after my very first session, I've seen amazing differences in the smoothness and pigmentation of my skin. I expressed to Elmira that I was struggling with small bumps and acne scars, and she was very knowledgeable in explaining and tailoring my treatment to meet my needs. I highly recommend and will definitely be returning.
Camille Castron
Richard Dayton
Richard Dayton
Roshanak Gh
I had problematic skin growing up. I had a lot of acne on my back, which I picked at all the time, causing potholes, discoloration and scars all over my back. I never felt comfortable exposing my back because of it. I did two peels with Elmira and all the discoloration, potholes and scars have decreased significantly. It's unbelievable! I never thought I could feel comfortable exposing my back but her treatments have proven otherwise. What I like most is she does natural peels without any harsh chemicals, and it has worked wonders on my skin. She's given me new hope for my skin and confidence to show my back after many years of believing it wouldn't be possible. If you have scars and feel insecure about your skin, this is the place to go. She's professional and knows what's she's doing. I can't recommend her enough! You will walk away with renewed confidence!
Roshanak Gh
robin katz
Elmira did Plasma Pen Fibroblast on me. She did a great job. She is extremely knowledgeable and it did not hurt at all. I completely trust her and highly recommend her.
robin katz
Taylor Rodgers
Elmira has helped me grow my natural eyebrows back with her amazing derma blading skills. She made the process comfortable and quick and I can't wait to visit her again. 💖
Taylor Rodgers
Jordan Jacob
Very thankful for Elmira. I had some severe damage to my skin, and she brought it back to looking like normal. So happy with my experience here.
Jordan Jacob
Maureena Galindo
So happy I found Elmira!!! She is amazing at what she does. I love my brows they look so natural!
Maureena Galindo
Denise Emmons
I love going to Elmire. She always knows what's best for my skin even when I don't. It's a relaxing environment. She is full of great tips and just so warm and welcoming. Amazing experience!!!!
Denise Emmons
marjan eskini
من پوست بسیار چرب، دارای جوش‌های سر سیاه و گاها سرسفید دارم و در دو جلسه مایکروبیلدینگ جوش هایم کاملا از بین رفته و چربی پوستم کنترل شده 🙏 ممنون از المیرای عزیز که کارش عاااالیه👌❤️
marjan eskini
risha gatmaitan
I had microblading done 2 weeks ago and the experience has been positive throughout. Elmira was great! She took her time in designing a natural look for my eyebrows that I requested. The procedure was about 90 minutes and I was comfortable the entire time. I am very happy with the results and I look forward in trying out other services Elmira provides.
risha gatmaitan
nicole slattery
Elmira is so Professional!!! If I could give her 10 stars I would …. I had the Plasma Pen Tightening and I am So very Happy!!! I can't wait to get more of her amazing services!!🤗
nicole slattery
Gabriella Szegedi
I went to see Elmira with my eyebrows and she did a wonderful job. She explained everything, was so patient and caring about all of my concerns. I also had sun spots on my hands which have been really bothering me and she magically removed them all with her plasma pen. It wasn't painful and I got very quick results. She was very clear about the aftercare for both treatments, which I stuck to religiously to get the best results. My husband was so pleased with my results that he scheduled an appointment to get his sun spots removed as well. Thank you Elmira for taking such good care of both of us! You're a true gem!
Gabriella Szegedi
Afarin Azad
Elmira is very kind and very professional. Highly recommend
Afarin Azad
Paul Garron
Elmira is a caring professional. She customized a treatment for my sun damaged facial skin through dermaplaning, microchanneling, celluma light therapy & sun damage products. She loves her work helping people feels better about themselves on the outside!
Paul Garron
victorya Apelian
I did ombré brows. Microblading. At ELMIRA'S STUDIO.
Elmira! She's super professional, very friendly, knowledgeable and know her job very well.
I'm very happy with my brows. I have beautiful brows now. Her work is awesome! I recommended her.
victorya Apelian
Shawna Sherburne
As someone who prioritizes self care and beauty, I couldn't be more pleased with the expertise of Elmira. Elmira is a true professional who has displayed her gifted artistry on my face with her incredible and detailed knowledge of the skin, as well as the products that exist in todays market. Elmira recommended the Ombre Brow for my skin type. She has lifted my eyes with her precision of customizing my brows to fit my eye shape and facial structure. I now have an AMAZING arch and shade so that my eyes stand out. Most importantly I feel great with my new brows! Thank you for making me feel beautiful Elmira. I highly recommend Elmira Studio and will be her exclusive client for life.
Shawna Sherburne
Monica P
I can't say enough good things about Elmira and her work. She is a true professional and an expert in her field. I'm absolutely in love with my powdered eyebrows. I will definitely go back to her again and highly recommend her!
Monica P
Natalie Axl
As a professional in the anti aging industry I will like to share that Elmira is very professional and detailed in her work. I highly recommend her services!
Very clean, professional and knowledgeable in her expertise.
Thank you.
Natalie Axl
Elizabeth Parker
Elmira was great! This was my first time having microneedling done as well as dermaplaning. My skin felt so clean after, tight and refreshed as well. I look forward to doing more work with her in the future to keep my skin on point.
Elizabeth Parker
Jessica Escobar
Felt very taken cared of and my skin feels so fresh!
Jessica Escobar
Ruth Molinari
Elmira is a miracle worker. With her modern technology and magic serums and potions, she has helped me reduce and get rid of scars..
Ruth Molinari
rosie Fernández
rosie Fernández
Jennifer Olszowy
Elmira did an AMAZING job with my eyebrows!! I absolutely love them; highly recommend!
Jennifer Olszowy
Mary Zakour
Elmira very kind person. Very welcoming. I was so happy from the job I did at her clinic. I recommend every one to go there
Mary Zakour
nazli ghalehsari
Elmira is a true artist. Shes patient and very clean and take her time to consult. We studyis beautiful and comforting. Highly recommended!
nazli ghalehsari
M Nez
I am very happy with Elmira's work. She took the time to explain everything. Elmira made me feel comfortable and her work was excellent. My eyebrow s look full and even. Thank you!
M Nez
Bonnie Roberts
My first visit to Elmira today. I was impressed by everything I saw in the studio. Clean, organized, and a very homey atmosphere. Elmira herself was gracious, friendly, and professional. I left feeling confident that the problem eyebrows I went in with will turn out very nicely.
Bonnie Roberts
Maria Segovia
Elmira is great at what she does. Today I had 2 facials Dermaplanning and Microcurrent👍🏻🙏 it was a great experience and the before and after pictures speak for it self! I truly recommend Elmira I will continue with other facials she offers and my eyebrows too
Lady's give her a opportunity to work on your skin 💜 she is great and is very friendly. I know she will grow her business. Thank you Elmira 🙏💜💙❤️💚🙏
. .
Maria Segovia
AudiaBass Claudia Castillo
After searching a good amount of Microbladding options I found Elmira Studio. She is professional, personable and incredibly detailed when she is doing her work. She has an incredible sense of facial proportions and how she draws eyebrows to fit your face is truly a work of art. There are so many options out there, but when it comes to your face you should go to someone that is passionate about her work. Elmira Studio is passionate and so much more. A true Gem.
AudiaBass Claudia Castillo
Mazyar Kahali
I went to Elmira to remove a scar that I had on my hand. The micro needling treatment was fast and fairly painless. The scar has visibly faded and I would recommend this treatment for anyone who wants to remove their scar tissue. I loved visiting Elmira, she is kind, professional and her space is beautiful and clean.
Mazyar Kahali
Tulasi Iana
I had my micro shading eyebrows done with Elmira.4 weeks ago.
She is very professional.she will give good amount of time in her work.Beautiful experience ,Elmira was very knowledgeable with her friendly nature make me like a Family member.Happy with my eyebrows.
I will continue to go for more Beauty services in future.
Also had my permanent eyeliner today at Elmira studio in Westlake village with permanent Make up artist Afsaneh .
Afsaneh was very patience and make me feel very comfortable . She really did a great job with my eyeliner .I love my new look .
Very professional and friendly .Iam very pleased with her work.
Tulasi Iana
Gary Newton II
Elmira is so professional and knowledgeable! She was able to reach my goals and accomplish results that not even my dermatologist could deliver!
Gary Newton II
Irene Reyna
I love my new eyebrows. Elmira is awesome. Highly recommend her services.
Irene Reyna
P B
Elmira is the best! All you have to do is look at her skin to know that she knows what she's doing. It's absolutely beautiful and she could not be a sweeter person. I went to her for what I thought was going to be a basic facial only to find out she customizes everything based on what you want and the shape your skin is it it's not just a 30 or 60 minute facial and everyone gets the same thing. I also did her Tixel treatments which were amazing, not like a typical laser which can cause a lot of pain during and after and a long downtime as well as the potential to scar you. This uses heat and it is amazing. It did a great job on my fine lines and my sun damage. I am super picky and I would recommend her for her facials, her Microblading, and pretty much any treatment she offers. I love her!
P B
Jennifer "Jenni" Hayles
So gentle and patient! An all around beautiful soul. Takes her time and makes sure you are part of the entire process. Have recommended her to everyone who asks about my brows.
Jennifer "Jenni" Hayles
sondi scheck
Through her expertise, Elmira worked her magic to define, color, and fill in my woefully out of shape eyebrows through microblading. Elmira is also extremely knowledgeable in current methods of facial treatments and makes excellent suggestions. She recently performed micro-channeling on my face and neck with a great result. I will definitely use Elmira for future treatments and I enthusiastically recommend her.
sondi scheck
Norma Zuniga
I went to see Elmira for a Plasma Pen Fibroblast skin treatment , she is very friendly and make me feel comfortable right away , she did an amazing job !! She also made sure that the area she was going to treat was completely numb as this was very important to me ; I started to see results almost immediately and they continue to show every day more and more !! I be going back for more procedures soon !! I definitely recommend Elmira !!!
Norma Zuniga
Jennifer Peterson
She was wonderful, very sweet. She explained the process completely. I'm looking forward to seeing the final results. Super excited to get married now. I'm finally starting to feel beautiful. Thank you Elmira. ☺️
Jennifer Peterson
Kate Angelis
We love Elmira!! She helped with my mother's brows and they look incredible!! Thank you!!
Kate Angelis
Amiri Shadaei
Thank you Elmira for a great job. I had a dermaplanning with Elmira, and during the process I felt at ease and comfortable. Her gentle hands and the relaxing environment really added to it. Afterwards my skin felt like that of a 🍼, soft and bright. That week l got tons of compliments from friends and family. I 100% recommend Elmira.
Amiri Shadaei
Danielle Sabrina
Elmira is truly a gem, she not only has the cutting treatments but she takes the time to research the best care for you. She is absolutely amazing my skin is incredible!
Danielle Sabrina
Araceli Ramirez
Elmira is so professional,her work is awesome.
I love the way my skin is looking,it feels amazing, I highly recommend this place, I got my eyebrows done and I love the natural way they look.
I can confidently go out makeup free and I'm loving it !!
Araceli Ramirez
– Elizabeth Ruiz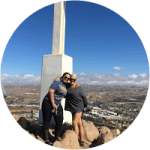 Elmira was great! This was my first time having microneedling done as well as dermaplaning. My skin felt so clean after, tight and refreshed as well. I look forward to doing more work with her in the future to keep my skin on point.
- Elizabeth Ruiz
– Maria Segovia
Elmira is great at what she does. Today I had 2 facials Dermaplanning and Microcurrent👍🏻🙏 it was a great experience and the before and after pictures speak for it self! I truly recommend Elmira I will continue with other facials she offers and my eyebrows too Lady's give her a opportunity to work on your skin 💜 she is great and is very friendly. I know she will grow her business. Thank you Elmira 🙏💜💙❤️💚🙏
- Maria Segovia