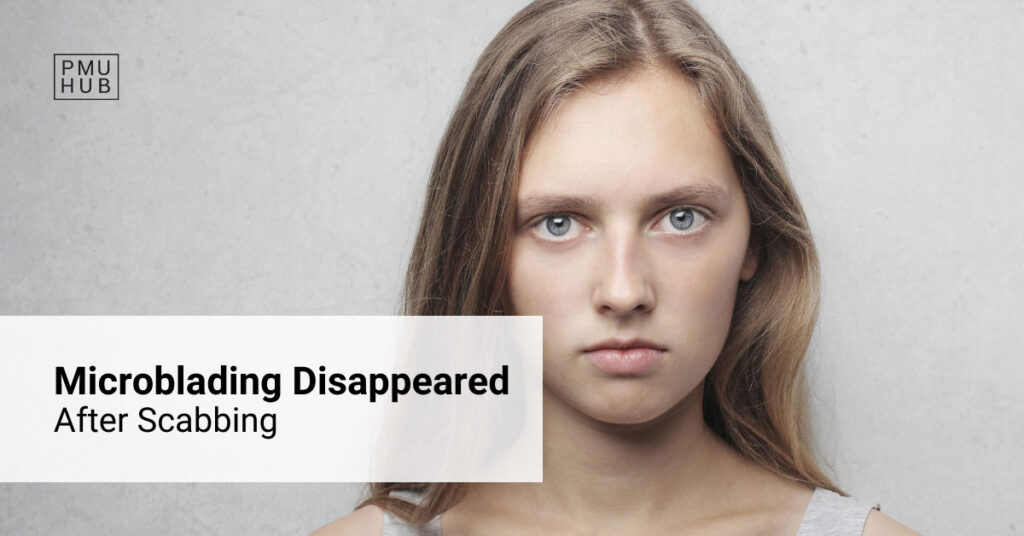 Microblading is currently the most advanced and the most popular brow enhancement method, and the natural results it gives are outstanding. This cosmetic eyebrow tattoo is so loved because it is the best way to get perfectly shaped, natural-looking, dense brows that won't come off or smudge.
So, as microblading is a brow tattoo, it includes breaking the skin, therefore, it takes some time to heal after the treatment. The healing period lasts up to 6 weeks and it includes a scabbing stage, and some people will notice their microblading disappeared after scabbing.
So before you freak out and burst into tears, thinking you wasted your money, read this article! You will learn why this happens, that it is completely normal and what to do when your microblading disappeared after scabbing.
Why My Microblading Disappeared After Scabbing
Microblading eyebrows include making incisions in the skin, then filling them in with pigment. So for a few days, your eyebrows will be an open wound that needs to heal and it will require a special aftercare routine.
When your eyebrows start healing, scabs or flakes will form and they will fall off, taking some pigment with them. This will start happening approximately 5 days after the treatment and usually lasts for 7 days.
Here are the things you should not forget when you face the scabbing stage:
Healing is not the same for everyone, so some people experience mild flaking, while others have to deal with heavier scabbing.
Under no circumstances should you touch or pick the scabs, they need to fall off on their own.
Don't forget your aftercare routine. Clean your brows regularly and apply the ointment if your microblading artist recommended so.
Book Your Next Appointment Today! Feel free to visit at https://www.elmirastudio.com/